Prop trading firms can be an excellent opportunity for you to supercharge your trading by getting access to a huge chunk of capital.
But trading for prop firms is not without risk, since there are challenges you must pass and rules you must follow.
So are prop trading firms worth it? Let's dive in and see.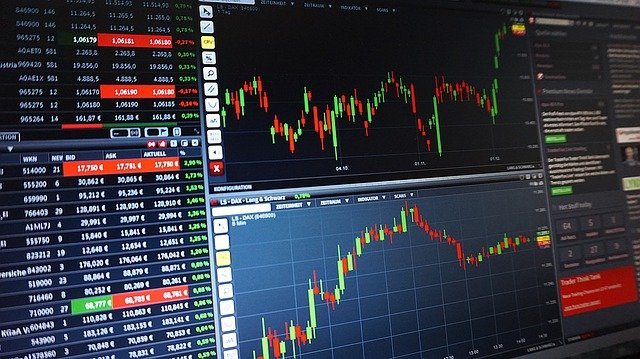 Is prop trading worth it?
Successful traders and experienced traders can trade with prop firms to get access to more capital and potentially more profits.
There is also the added advantage of trading with the prop firm's capital instead of your own money, effectively reducing your risk to just the challenge or entry fees.
Most proprietary trading firms offer a generous profit split. Some firms offer around 70%, while others go all the way up to 80 and even 90% of trading profits.
If you're confident in your abilities to trade profitably, then you should definitely consider this business model to multiply your income from trading.
Disadvantages of prop trading
The flip side of prop trading is that the challenges are really hard and they're designed to test even the most experienced traders.
Just because you're profitable on your own account does not necessarily mean you will be successful in a trading challenge.
Additionally, you're fully dependent on an external prop firm for your income. It's not out of the realm of possibility that you have a great trading month and for whatever reason, the prop firm is unable to pay you.
Another possibility is that you do well with prop trading, design your lifestyle according to your increased income, only for the prop firm to go under and you have to start all over again.
If you're not an experienced trader, you may end up spending a lot of money on trading challenges and lose a significant amount of money trying to get a funded account.
More: are prop firms legitimate?
How much money can you make in prop trading?
Once you're a funded prop trader, how much money can you really make?
To be very conservative, let's say that you can consistently make 5% of your trading capital per month without taking on too much risk.
Prop trading accounts come in many sizes, so here's a breakdown for the most common ones:
$10,000: $500 per month
$25,000: $1250 per month
$50,000: $2500 per month
$100,000: $5000 per month
$200,000: $10,000 per month
$400,000: $20,000 per month
You need to decide how much money you need and opt for a trading account of that size.
5% per month is a ballpark estimate, and there will be some months where you make a little less, and other months where you make a little more money.
Your trading performance will never be 100% consistent, and that's something you need to factor in. It's the same for any business: you'll never make the exact same amount every month.
My Forex Funds released some really interesting data which showed that the traders who were able to hold on to their proprietary trading account the longest were those who stopped trading once they hit their target profit for the month.
As a prop trader, the prospect of exponential profits may tempt you to risk a lot more money than you normally would, and that causes the downfall of most traders.
What is proprietary trading?
Prop firms have been around for a long time with big banks and hedge funds. The traditional definition of a prop trading firm is when a bank or hedge fund trades for direct financial gain instead of trading on behalf of clients.
This caused huge problems when a market maker used high-risk trading strategies. In the 2008 financial crisis, big banks created risky financial instruments and bet on them for direct profit.
To prevent banks from doing this again, the Volcker rule was established which effectively banned prop trading desks at these institutions.
The newer generation of the prop trading firm bridges retail trading and institutional trading together by giving retail trading players access to significant amounts of capital.
More: prop trading vs hedge funds
How to spot a legit prop firm
As potential prop traders, you'll want to look for a few key signs that show that the prop firm you're working with is legit.
1. Well-established online presence
A good prop firm will have a robust online presence: a well-designed website and multiple social media channels.
New firms are popping up everywhere, and if the website looks janky or written in poor language, stay away.
You'll also want to see an active social media profile. Most firms use YouTube to showcase their successful traders.
2. Good TrustPilot reviews
The review platform of choice for prop funds is TrustPilot. Every established firm proudly displays their TrustPilot badge on their website for everyone to see.
The badge must also be clickable so you can head to TrustPilot and actually see what previous clients have written about them.
3. Prompt replies to customer inquiries
Good prop firms have live chat or easily accessible email support. Before you buy a challenge, give live chat or email a ping and see how well and how fast they reply.
It's really likely you'll need to interact with them again once you're a funded trader.
4. Legitimate challenge rules
Finally, a counterintuitive factor for determining whether a prop firm is actually legit is to see how easy their challenge is to pass. If the challenge is too easy, it's a potential red flag.
The challenge needs to be easy enough to entice traders to try and possibly fail, but it also needs to be challenging enough so that only smart traders pass.
How to work with prop firms the right way
The best way to work with prop firms is to pass a challenge with one firm, start to make money, and use part of the earnings to take more challenges with other firms to compound your total risk capital.
You should also funnel some of your earnings into funding your own live account so you can grow your own money too.
Conclusion
Proprietary trading is very difficult, but if you're up for the challenge, it's the way to go to start making good money with your trading.